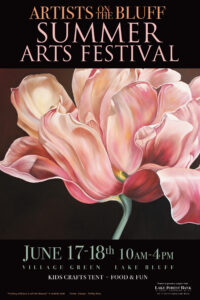 Join us at the "Summer Arts Festival" located in Lake Bluff on the Village Green
June 17th – 18th, 2023
Join us at the "Summer Arts Festival" located in Lake Bluff on the Village Green.
June 17th – 18th, 2023.
Please tell your friends and family and post it on facebook.
Hope to see you there.
Check out the calendar for all events and members meetings here.
Join Artists on The Bluff
Artists On The Bluff
Promoting the Arts… Encouraging Artists
From large murals to small treasures… from plein air masterpieces… to contemporary abstracts… from sculpture to fine art photography, our artists know no bounds. But what binds us together is a belief in the power of art… its ability to transform and inspire, and to give meaning along the way.
Members Monthly Meetings
Monthly meetings are held 1st Thursday of every month in the Lake Bluff Rec Center from September through May, 6:30 pm to 8:30 pm at the Lake Bluff Rec Center, 355 W Washington Ave, Lake Bluff, IL 60044. Interested in joining? Come to a meeting and meet us!
Our Mission
Artists on the Bluff is a 501 (c)(3) nonprofit organization of local artists dedicated to promotion of the arts and encouragement of artists in general. We endeavor to achieve these goals through exhibitions, monthly meetings, educational programs, collaboration and participation in events in the Lake Bluff and Lake Forest, Illinois area.
Artist Talk
Join us, Thursday, November 2nd at 6:30pm for a very special Artist Talk featuring: Ernest J. Schweit
Ernest J. Schweit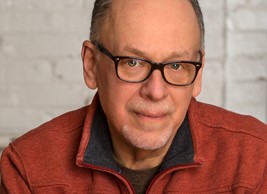 Artist Talk
Join us, June 6th at 6:30pm for a hands on demo of pan pastels on acrylic grounds with Master Artist: Sandie Bacon
Sandie Bacon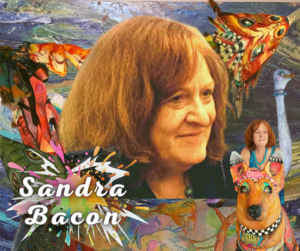 Members in the Media
Jewelry artist Stacy Vermylen takes us into the world of Art Therapy and how art creating is "More Than a Pretty Picture".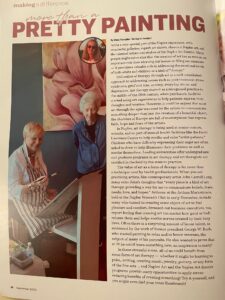 Our posters are designed by Phillip Ross.
Read the article about him in
the "Daily Northshore" 
All show posters available for purchase.
See selection.