When:
April 11, 2019 @ 5:00 pm – 7:00 pm
2019-04-11T17:00:00-05:00
2019-04-11T19:00:00-05:00
Where:
The Gallery
202 E Wisconsin Ave
Lake Forest, IL 60045
USA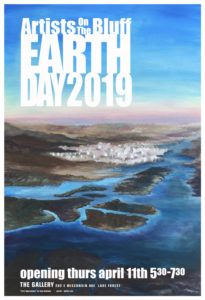 Exhibition Opening Posters are for Sale in The Gallery
Artists Showing:

Tobi Abrams

Sande Bacon

Sam Beckman

Beverly Behrens

Ed Crestoni

Vicky Fischetti

Pat Hawkins

Bob London

Sue MacFarlan

Ryan Nahigian

Trude Roselle

Les Scott

Mona Sharma

Karen Shull  (jewelry case)

Sue Turayhi

Georgia Velisaris

Debra Zare
If you can't make it tonight, come by another time.
Show ends on May 4, 2019
AOTB Gallery is located in The Gallery and is always open when
The Gallery is open.


We suggest calling The Gallery 224-544-5961 to verify the hours.