Nov
4
Thu
Members Meeting-11-4-21-art pop opening

@ Lake Bluff Rec Center
Nov 4 @ 6:30 pm – 8:00 pm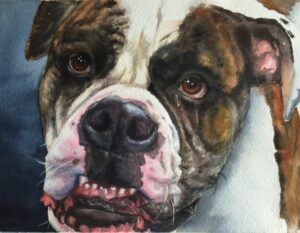 Members Meeting
Artists On The Bluff
Mark your calendars, Nov 4th, 6:30 p.m. to 8:00 p.m. at the Lake Bluff Rec Center.
Special speaker: Diana Garrett.

Diana Garrett is presently painting in watercolor and aiming to capture the spirit of beloved pets.  Her art career began as a high school art teacher and transpired across the decades to include art materials sales rep, T-shirt airbrush artist, fine art consultant for Sharpie and Prismacolor, and Golden Artist Educator for Golden Paints. 
She demo a few sections of a watercolor painting and discuss the process.
 Come on out and great your old friends and make some new friends.
Don't forget your masks.